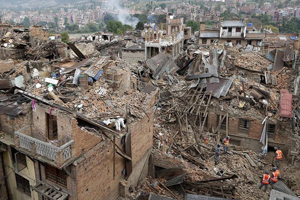 PSP was yet again on the forefront to help the disaster stricken land of Nepal.
Immediate shelter homes, food packets etc was provided to the victims and affected areas were taken under supervision.
1000+ victims were supported with relief as the time of disaster. 1500+ People were facilitated with medical aid and relief material (rations, water, clothes, blankets, tarpaulins, etc.) through 8 health camps organized at multiple locations in partnership with Sewa International.
100+ Homes built in two disaster affected villages for sustenance of the victims and hlped them get back on their feet after the disaster.